For approximately four seconds on April 29, California got 95% of its power from renewable energy—with the Golden State using about 90% renewables in the afternoon hours during a period of warm, cloudless weather.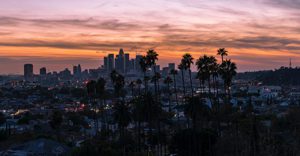 While caveats such as not including Sacramento or Los Angeles in the percentage dampens the milestone, it still means over 29 million people were contributing virtually nothing towards climate change as far as their electricity needs were concerned. The clean energy counter also didn't include the Diablo Canyon nuclear plant, which indeed at the moment is producing nothing more than steam as emissions. Combine it with geothermal, hydroelectric, and biomass production, and 100% of the state grid was occupied with these renewables during daylight hours.
"It sends chills down my spine. It's amazing," said Elliot Mainzer, President and CEO of the California Independent System Operator, which runs the state's primary power grid. "These types of transitions aren't always pretty. But we're getting a lot of renewable generation online, making a real dent in the state's carbon emissions," he told the LA Times.