The world's richest soccer clubs have formed a group, including Real Madrid and Manchester United, have announced plans for a European breakaway league that would commence in August, a project that could be the bearer of the sport's most significant shakeup in years and make elite teams generate more wealth.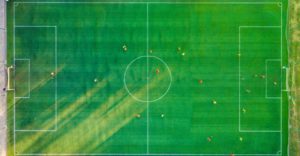 According to a statement early Monday, 19th April, the marquee names — three from Italy, six from England, and three from Spain have signed up till now and would play each other midweek as an alternative to the prestigious UEFA Champions League. In addition to 15 permanent teams, another five will also qualify each year for the Super League.
The establishment of a new elite tournament in Europe would effectively end the Champions League's decades-long title as the world's premier club contest and revolutionize the sport's structure.