One of the major U.S. companies, who were the first to send employees home last year because of the coronavirus pandemic, is setting new remote work guidelines as it is speeding up plans to get employees back to the office.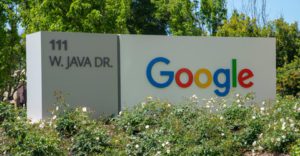 According to internal documents viewed by CNBC, Google is accelerating their plans to reopen in some parts of the U.S. on a volunteer basis ahead of September 1st, as millions of Americans get vaccinated by the day. Offices will reopen in a limited capacity with safety precautions in April based on vaccine availability and a downward trend in the COVID-19 cases.
"It's now been a year since many of us have been working from home, and the thought of returning to the office might inspire different emotions," wrote Fiona Cicconi, Google's new head of people operations, in a company-wide email on Wednesday. Cicconi has also advised employees to get the COVID-19 vaccine but said it's not mandatory.