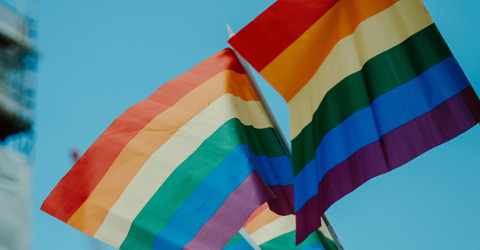 Indian High Court Bans' Cure' Of Sexual Orientation, Issues Guidelines To Police To Handle LGBTQ Cases
The Madras High Court in India has suggested a slew of measures, including legislation and changes in the curriculum of educational institutions, to remove prejudices against the LGBTQIA+ community, Bar and Bench reported on Monday.
A single-judge bench of Justice Anand Venkatesh ordered strict action against those found to be indulging in attempts to 'cure or change' the sexual orientation by mental health professionals. Justice Venkatesh was hearing a petition filed by a lesbian couple seeking protection from police harassment and their families who were against the relationship.
"I strongly feel that the change must take place at a societal level and when it is complemented by a law, there will be a remarkable change in society's outlook by recognising same-sex relationships," Justice Venkatesh said in his judgment. He observed that legislative changes were needed to eradicate social discrimination against the LGBTQIA+ community to ensure their life and dignity.