'Aisyiyah is an Indonesian organisation that has almost 4 million members branched throughout the country. After a drought dried up all the wells in the region, members of 'Aisyiyah purchased gallons of water from the local utility for affected households and started working on their mission to plant more trees and help the land flourish.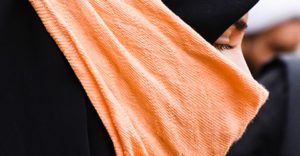 'Aisyiyah ran a 'Green Ramadan' programme that held evening talks on how families can reduce waste and use of plastic during the Islamic fasting month. "It is explained in the Koran that it is important to do good in the month of Ramadan," Rahma Susanti, Head of the LLHPB in West Kalimantan province said in an interview. "Protecting our ecosystem and environment is one of these good things."
In Sumatra's Riau province, the group is preparing to work with the national peatland and mangrove restoration agency to rehabilitate degraded land and forests. While women volunteers in Kalimantan are simultaneously helping with wildfire prevention efforts.