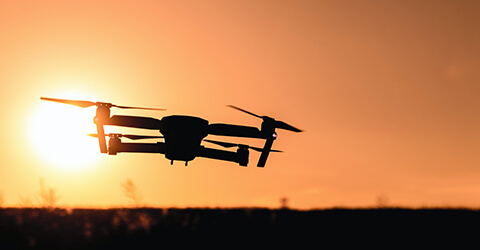 Uganda Joined African Nations And Is Using Drones to Deliver Life Saving Medical Supplies to More Than 22 Million People
On the 84 remote islands that make up Uganda's Kalangala District on the surface of Lake Victoria, medical experts are tackling one of Africa's worst provincial HIV crises with the help of cargo drones. Using these drones is called a 'game changer,' and while Victoria is a lake, it's so big that a passenger ferry needs 16 hours to cross it. Adding up the total time with various stops for navigation around the islands leads to a huge waste of time that could have ideally saved a life.
Developed by the Academy For Health Innovation Uganda and costing around $5,500 each, the drones launched last week for the first time—and will service 78 separate community groups and health facilities across the widely scattered Ssese islands, with about 200 scheduled flights per month.
Uganda isn't alone in the project, as Rwanda and Ghana also use medical supply drones to reach far off communities. Together, the technology promises a faster and more reliable way to deliver life-saving drugs and supplies to more than 22 million Africans.