Despite the economy reopening and employees returning to their offices , many employees have chosen to work from home permanently or have opted for a hybrid work model. However, employees realise that they struggle to maintain productivity and replicate their office setups at home. With WFH continuing, upgrading home offices is significantly important to make sure that work performance continues to improve and career opportunities are not missed.
Essential items to make your WFH setup perfect
1. Height Adjustable Desk
The WFH culture has decreased the time available for fitness routines as employees have been stuck to screens for hours continuously without any movement. Adjustable and flexible sit and stand desks enable users to remain fit and beat obesity and have, therefore, become immensely useful in work from home offices. These adjustable standing desks allow employees to work more healthily and are used in offices of Fortune 500 companies and top educational organizations such as MIT. Sit and stand desks have proved to enable greater blood circulation as they help eliminate back and leg pain from sitting for hours as well. Moreover, it also helps keep muscles aligned. Often known as electric sit to stand desks, they help burn calories and increase productivity as well. The United States Centre for Disease Control and Prevention (CDC) also reported that the use of a sit-stand desk reduced upper back and neck pain by 54% after just four weeks.
The desk can be bought on Amazon.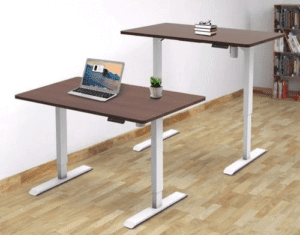 2. No Spill Utensils
While working from home, employees often tend to grab quick meals and beverages during their meetings or rush through them to attend calls and meetings on time. This is a dangerous activity to pursue with expensive hardware and documents nearby. However, with countless experiences of damaged keyboards or confidential and irreplaceable documents created after days of hard work due to split beverages or food, the need for 'no spill' utensils is through the roof. To minimise the risk of damaging laptops and documents, 'no spill' products like water tumblers and cups have become a crucial addition.
A no-spill tumbler can be found via Amazon here.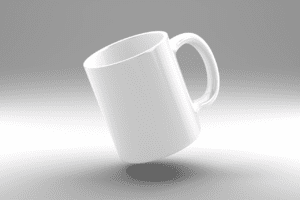 3. Memory Foam Pillow
A memory foam lumbar pillow allows you to strap it on any chair and gain extreme comfort. The pillow, known to help reduce back pain and posture, has become vital when working from home. With hours spent sitting on chairs uncomfortably, the pillow is generally ergonomically designed and the memory foam allows it to meet individual needs. The lumbar pillow supports the spinal curvature to maximise comfort and allow employees to work more efficiently by reducing fatigue on muscles. The pillow is commonly covered using a mesh cover too that helps eliminate back sweats and bacteria. A study also confirmed that the lumbar support pillow improved comfort in healthy individuals and patients with low back pain. With its ability to increase comfort and health, it is essential to increase productivity and efficiency while working from home.
The pillow is available on Amazon.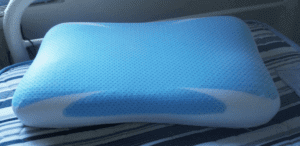 4. Whiteboard
While highly contrasting to the idea of a "virtual" environment, a whiteboard can be a catalyst for innovation and creativity. By indulging in analogue creativity, the daily monotony of using keyboards and monitors can be broken. Everything from ideas to goals and quotes can also be freely plotted by incorporating a whiteboard as a creative alternative to monitors.  Whiteboards enable users to brainstorm and conceptualise. In a virtual environment with information overload and online fatigue becoming common, making notes that stand out are key to gaining focus. An old-fashioned visual connection with the whiteboard can prove to be invaluable and ground-breaking.
IKEA has a magnetic memo board available here.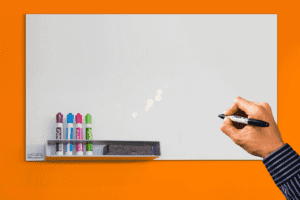 The future of work might be slightly unpredictable but these items can help employees make the most out of their experience. To make work from home truly effective and productive, it is vital to make sure the convenience and comfort of homes are combined with a traditional office experience to make the best out of the situation.