With the era of the post-pandemic resignation dubbed as the 'Great Resignation,' employers are scrambling to gain perspective to add to their employees' wellbeing and retain them for extended durations. Research conducted by Prudential Financial's Pulse of the American Worker revealed that over 26% of workers are planning to leave their employers after the pandemic, 80% are doing so because they're concerned about their career advancement. This is a massive cause for concern for employers globally.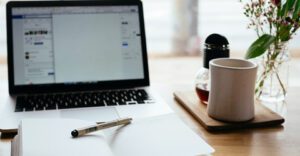 "The U.S. economy has deficient unemployment and a shortage of workers with the skills needed for in-demand positions," said Kelly Aiken, Vice President of CareerSTAT. "Employers who offer valuable training opportunities build their reputations as employers of choice. Generation X and Millennial employees rank 'lack of career progress' among their top reasons for leaving a job," Aiken adds. Upskilling the workforce is also known to reduce turnover rates. 
Here are three practical and simple ways to help upskill the remote workforce. 
Use Micro-Learning To Inculcate Continuous Learning
One great way to embed a culture of continuous learning is by adopting micro-learning techniques. A great approach adopted by Google is giving employees small nuggets of data every week to guide them along the right path.
The company named their micro-learning course, Whisper. It is a series of emails with suggestions, or 'whispers,' in different areas such as leadership, resilience or their specific niche for a manager to try in their one-on-ones or team meetings that can be implemented over zoom calls. Over ten weeks, managers built better psychological safety on their team by trying these whisper suggestions.
 The course was rated favourably by all the managers, with every employee who had previously taken the course referring it to other googlers. Sharing small snippets of information every week is a great way to teach a learning culture in the organization and discuss the topics to enhance further and retain their knowledge. 
      2. Gamification To Learn Products And Gather Feedback
This has emerged as one of the top ways to upskill employees and keep them interested. Microsoft innovatively used this technique to help their employees learn new skills and receive feedback about their products. Ross Smith, the Engineering Manager of – Modern Workplace Sustainability at Microsoft, created Communicate Hope to gather feedback on Microsoft Lync in 2010. "Thousands of employees got on board and 'gamers' contributed at 16 times the rate of non-gamers." – this was part of Smith's ethos that you need to get people excited about participation. 
A few years later, they devised the Language Quality Game to tap into 4,500 users who assessed the quality of translations. They deliberately included some poor translations. Although these did not look like training exercises, these exercises immensely helped employees become more familiar with the products, learn their faults and also gave them a platform to share their feedback, making them more engaged.
The above approaches can be adapted for remote workers to help them enjoy their work while improving their skills and knowledge of various products. 
      3. Partner With Online Learning Platforms
Online learning platforms have emerged as the ultimate tool for upskilling the workforce, and it is one that can significantly benefit companies at a lower cost. Booking.com is one brilliant example of this. 
To address its global Millennial and Gen Z learning needs, Booking.com partnered with Udemy Business. After they launched Udemy Business, Booking.com's Digital Learning Team empowered their employees to own their personal development. They encouraged them to take courses on management and leadership development, web development, data science and public speaking.
"In particular, our younger workforce likes the breadth of courses within Udemy and the flexibility of the mobile app," said Ajay Jacob, Digital Learning Specialist at Booking.com. An employee stated within the company's internal social channel, "It's amazing how technology and learning can transform you within minutes! Using Udemy's iPhone app, I managed to download an amazing course just moments before boarding the London Underground and ended my 45 minute train journey (quite boring usually) feeling so empowered."
With MNCs such as Amazon investing substantially in upskilling with their program Upskilling 2025, it's a promising start for other companies to follow suit and cater to their employees' needs. As Warren Bennis, American Author, says, "Success in management requires learning as fast as the world is changing."