Social Media is a bane and a boon; in recent times, with sites bombarding information it can be a burdensome task to scroll through Instagram without feeling mentally drained. With the recent fad of self-proclaimed 'life coaches' and 'motivational experts' offering guidance to grow your business to a 6 figure digit, it is an impossible task to find the right voices to listen to for motivation and expertise on social media.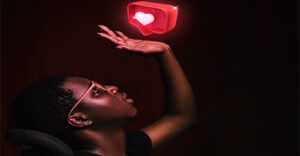 If you're wondering which voices you should listen to in this very noisy field, here are four inspirational influencers who have been in the Instagram trenches.
Tomy Bilyeu (@tombilyeu)
Bio: Tom Bilyeu is a filmmaker and serial entrepreneur who previously founded Quest, the 2nd fastest growing company in North America. After quitting Quest and generating extraordinary revenue, Bilyeu turned his attention to the poverty of the poor mindset. To solve the mindset problem and help millions of people adopt an empowering mindset, he co-founded the media studio 'Impact Theory' with his business partner and wife, Lisa Bilyeu. They aim to influence the cultural subconscious by building a single-minded content creation machine that makes precisely one type of content – that empowers people.
Why You Should Follow Him: The road to success isn't linear; everyone has to fail to learn the essential lessons needed to achieve success- and that is what Bilyeu teaches. In his show, 'Impact Theory', he aims to learn the secret of success by exploring the minds of the world's highest achievers.
2. Elizabeth Gilbert (@elizabeth_gilbert_writer)
Bio: Elizabeth Gilbert is an award-winning writer of both fiction and non-fiction. She faced a pre-midlife crisis and took a year off to travel through Italy, India and Indonesia that resulted in the bestseller: Eat, Pray, Love about her process of finding herself by leaving home. Her other books include the story collection Pilgrims, the novel Stern Men and a biography of the woodsman Eustace Conway, called The Last American Man.
Why you should follow her: Glibert has a thriving social media channel with posts that shine with humility, self-love, compassion and tons of wisdom. Her posts feature extraordinary writers and ways to reconnect with your inner self and find your peace. A much-needed breather during this pandemic season!
3. Timothy Sykes (@timothysykes)
Bio: Timothy Sykes is an entrepreneur and a penny stock expert, trader and advocate. He has been featured on CNN, Fox News, CNBC and more. Sykes started a hedge fund in college that soon became the #1 Barclay short-bias fund for three years. He then went on to earn a spot on Trader Monthly's 'Top 30 Under 30' list in 2006 and was recognized by President Obama for his contributions.
Why you should follow him: Sykes teaches people how to trade penny stocks successfully; he is a self-made millionaire trader whose every lesson comes from real-life experiences. His account is filled with in-depth information about penny stocks and how to become a successful trader under his mentorship.
4. Arvin Lal (@arvinsworld)
Bio: Arvin Lal has founded the Supplement Company, Shredz. He is known for growing the company almost exclusively through social media, specifically the company's Instagram account, which has more than 1.6 million followers. He started the company in 2012, inspired by success with a supplement that a friend gave him. After making $90,000 in its first year of operation, revenue topped $5 million in 2013.
Why you should follow him: He is a successful entrepreneur and, through his account, conveys the importance of hard work and dedication. He shares a mixture of videos, graphics and memes to paint the picture of how true success takes a lot of work. He aims to inspire people to work tirelessly both in the gym and at the office.
Conclusion:
As Germany Kent, American Journalist, said, "If you are on social media, and you are not learning, not laughing, not being inspired or not networking, then you are using it wrong."