TikTok has proved to be the trendiest app since 2018. With over 850 million downloads in 2020 itself, TikTok has taken over the internet with its video-based content. It has also been a prominent opportunity for marketers with its ability to transform sequential marketing.
Sequential marketing uses a series of ads to direct prospective consumers to the business. It allows the customer to connect with the brand with a high recall value. No other media format can create this impact as much as videos, which is TikTok's USP and specialised focus.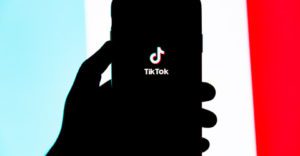 Why is Tik Tok Used?
TikTok has created a new range of marketing strategies and possibilities. It has over a billion users, with 200 million in the USA itself. This enormous number makes it an attractive proposition for any marketer. Notable marketing agencies that took advantage of Google and Facebook to help their brands grow are now flocking to TikTok.
Sequential marketing was originally used via text blasts and emails. While these methods sound easy to implement, they often yielded ineffective results. TikTok has transformed this to create lifetime consumers.
How is TikTok used?
TikTok allows opportunities for businesses to convert their billion users into customers. Marketers first create content and use a combination of interest targeting and demographic targeting. Users that watch the majority of the video are identified using engagement levels (likes/comments). These users receive another ad. The second ad directs them towards the store/company website with a call-to-action button. Users are retargeted with ads until a purchase is made.
With smart advertising, marketers can make their ads seem more "organic" via content creators or official business accounts. Organic ads have a greater chance of effectively capturing the consumer base since some users prefer to completely avoid ads and ignore them. This organic feature makes TikTok a more reliable platform in comparison to rivals such as Instagram and Google. A mixture of influencer marketing and sequential marketing can be used to maximise sales. Brands often build narratives during a series of TikToks to keep viewers engaged as well.
What are the advantages? 
TikTok advertisements are not limited to specific types of products. Since the massive user base has a vast variety of demographics, you can appeal to any market that you want. This ranges from teenagers to even users aged over 46. It is also used in over 150 countries daily, proving that TikTok can cater to a diverse audience.
TikTok also offers an uncomplicated and cost-friendly method to adapt sequential marketing. If one has already identified a list of leads, they can be effortlessly uploaded on TikTok. Moreover, TikTok offers extreme artistic freedom for ads. From challenges, dances, mimicry to pranks, TikTok arguably allows high levels of creative innovation and flexibility. Altogether, this makes TikTok an extremely cost-effective platform with a high return on investment and efficacy level.
Through filtering and resourceful market segmentation, TikTok seamlessly brings potential consumers and businesses closer. It further offers a holistic breakdown of your consumer base for filtering, ranging from language and interests to even device prices. Businesses are able to create custom audiences and exclude lookalikes as well. Moreover, Tik Tok offers Interest Targeting and Behaviour Targeting. Interest Targeting allows businesses to respond to users with high interest in their products. This interest is determined using views and clicks. Behaviour targeting allows advertisers to interact with users based on their recent behaviour on TikTok.
Overall, the TikTok logistics and business help centre offer extensive creative opportunities for marketers and businesses to implement sequential marketing and help make it as effective and beneficial as possible. In a world where sequential marketing was difficult and time-consuming, TikTok has created opportunities for businesses to interact with consumers through a convenient, interactive and enjoyable method that has also translated into high recall values and larger consumer bases. From TikTok's vivid and impactful story-telling abilities to sponsored hashtag challenges, advertising and marketing on TikTok have become a critical platform for every business to be on.