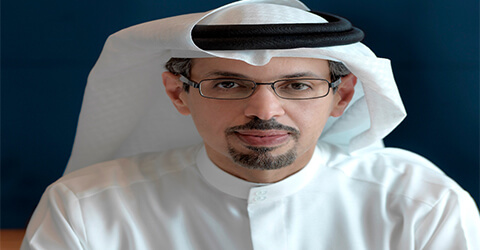 Exclusive Interview with His Excellency Hamad Buamim, President and CEO, Dubai Chamber of Commerce and Industry
Global Business Forum (GBF) ASEAN forms part of Dubai Chamber's flagship Global Business Forum series held under the patronage of His Highness Sheikh Mohammed Bin Rashid Al Maktoum, Vice President and Prime Minister of the UAE and Ruler of Dubai. The series was inaugurated in 2013 as part of Dubai Chamber's strategy to give its members new business opportunities and strengthen the position of Dubai as a global business hub and a gateway to new markets.  The event will be held on the 8th and 9th of December at the DEC South Hall in Expo 2020 Dubai and will feature renowned speakers from more than 50 countries in the ASEAN region. 
GBF ASEAN is the latest addition to the Global Business Forum series and adds to the three existing forums – GBF Africa, GBF CIS and GBF Latin America. Speaking about the opportunities this event offers, HE Hamad Buamim says, "Taking place for the first time this year, GBF ASEAN has a dedicated focus on the ten member states of the Association of Southeast Asian Nations. Following analysis from our dedicated Economic Research Department, it was conceived that this would provide business intelligence on markets that offer great potential for Dubai and UAE investors. This research has shown significant opportunities for ramping up bilateral trade between Dubai and ASEAN countries."
He continued, "From the market research we have conducted over the years, we realised that a business forum dedicated to exploring opportunities would be instrumental in facilitating growth for the benefit of stakeholders in Dubai, the UAE and ASEAN markets. This led us to organise GBF ASEAN as the latest addition to our GBF portfolio. With its theme: The New Frontiers, the inaugural GBF ASEAN takes place December 8-9 on the sidelines of Expo 2020 Dubai."
GBF ASEAN 2021 aims to capitalise on the opportunities presented through its packed programme of keynote speeches, workshops, presentations, panel discussions, business leader interviews and fireside chats, with audience interaction facilitated through a dedicated forum app. 
Key areas under discussion at the forum include how the pandemic has pushed ASEAN's digital economy to exceed $100 billion for the first time, in the process creating a wide array of investment opportunities. While sustainable infrastructure financing is estimated to be worth USD 2.8 trillion investment over the next ten years.   
Other topics will focus on how the Regional Comprehensive Economic Partnership agreement will add an estimated USD 186 billion to global GDP by 2030 and how this could lead ASEAN members and their counterparts to create the world's largest free trade area. 
Talking about the value addition of the event, he adds, "It is the first ever GBF ASEAN that will bring together senior business leaders , government officials and investors to discuss the myriad of opportunities that are present in UAE and ASEAN markets. It is also being hosted on the sidelines of Expo 2020 Dubai, with the events working in synergy to complement each other. Both the forum and the World Expo place a focus on the post-pandemic era of prosperity and overcoming challenges."
He continued, "Resilience and building for the future are key themes, especially in light of ASEAN region's leaders having pledged at the 37th ASEAN Summit held in November last year to rebuild their countries with a focus on sustainability and regional cooperation. All this adds up to Expo 2020 Dubai and the first GBF ASEAN being the perfect platforms to work in harmony to promote a new era of regional and global cooperation."
Sharing his vision for the event, he says, "We believe that GBF ASEAN 2021 – the first of many GBF ASEAN forums moving forward – will set the stage for a new era of growth and development between Dubai, the UAE and ASEAN countries. It will do this by introducing the business community in Dubai and the UAE to the untapped investment opportunities that currently exist in the ASEAN region, as well as showcase the status of Dubai as the region's premier international business hub and an ideal destination for ASEAN exporters. With the emirate's strategic position between east and west, its advanced infrastructure and ease-of-doing-business environment facilitate the onward movement of goods and products into new markets."   
Open Message from His Excellency Hamad Buamim:
I would invite all industry leaders to register for the first-ever GBF ASEAN and take advantage of its comprehensive programme designed to capitalise on the wealth of investment opportunities created between Dubai, the UAE and ASEAN member states. Opportunities arise from both regions needing to develop low-carbon economies because of the threats they share from climate change to those that arise from shared models of entrepreneurship to those that present from both regions being gateways to new markets. I would also like to highlight that Expo 2020 Dubai is an essential aspect of GBF ASEAN and – with this in mind -I would encourage industry leaders attending the forum to take time to visit the world exhibition and to see how the UAE envisages a future full of hope, promise and prosperity.